Cemcat has provided training to 40 profesionals from the Middle East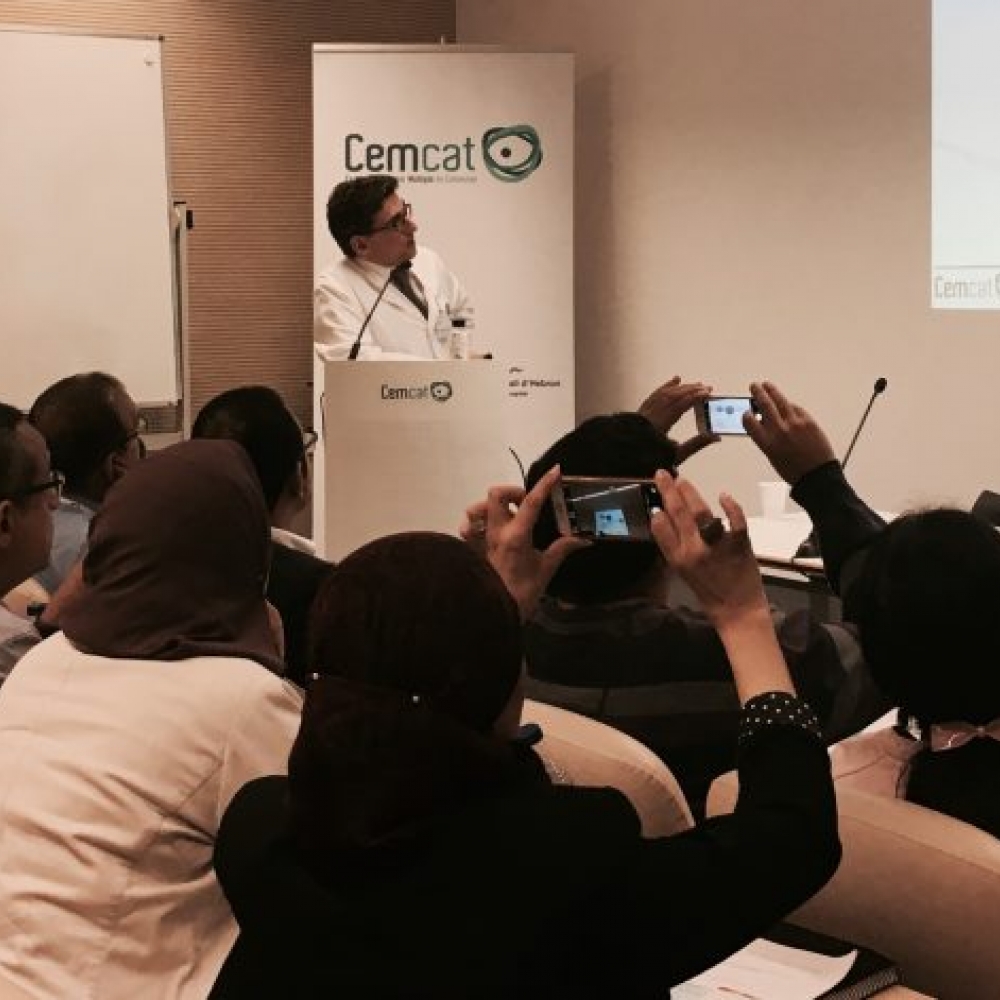 More than 40 international profesionals have received specialized training in Multiple Sclerosis during the month of October at the Cemcat. Most of them were neurologists and nurses from the Middle East who were interested in expanding their knowledge on the disease.
Specifically, three courses have been taught in different topics related to the latest innovations in the diagnosis and the customized treatment of the disease; including rehabilitation. Some examples of the topics included in the different courses are the role of genetics in MS, the analysis of MRIs in the context of diagnostics, and the future of therapy.
Each year more than 300 profesionals receive continued specialized training at Cemcat led by the Centre's profesionals; these are experts in the field of MS. During the training, students also visit all the different areas of the premises in Cemcat.
---