The current Cemcat building was opened in 2012, with new facilities created specifically to improve the health and quality of life of patients with Multiple Sclerosis. It covers 1,812 m2 divided into 3 floors. Every day more than 80 patients walk through the doors at Cemcat to see their doctor, receive treatment or rehabilitation.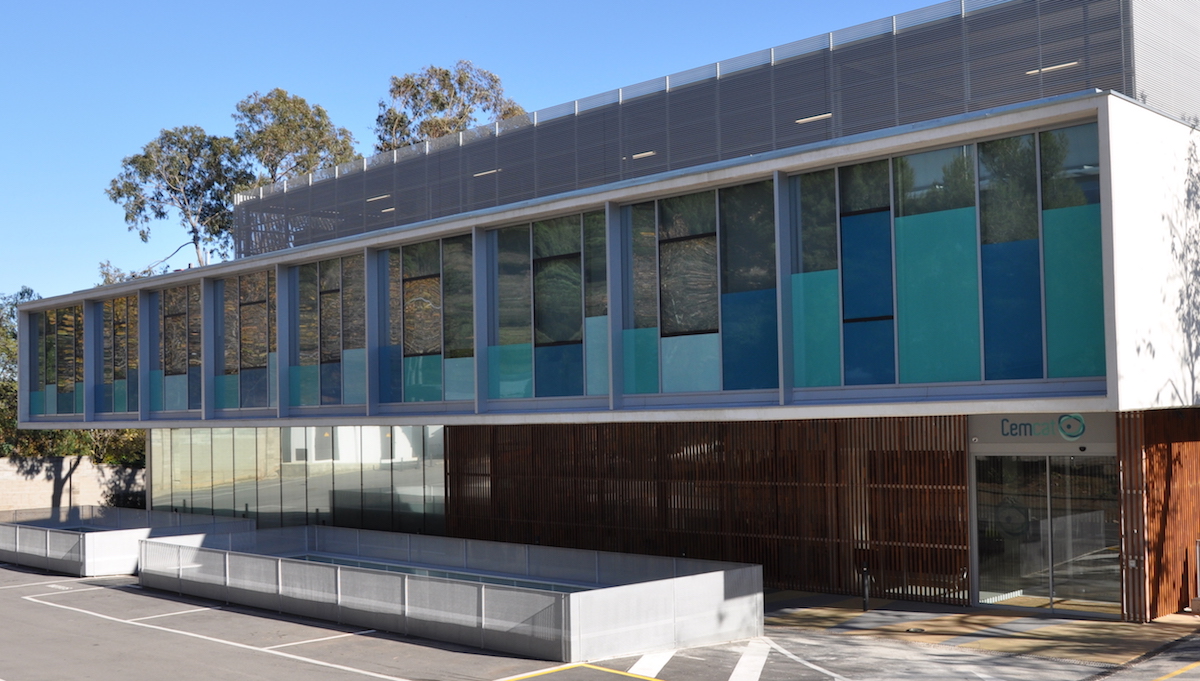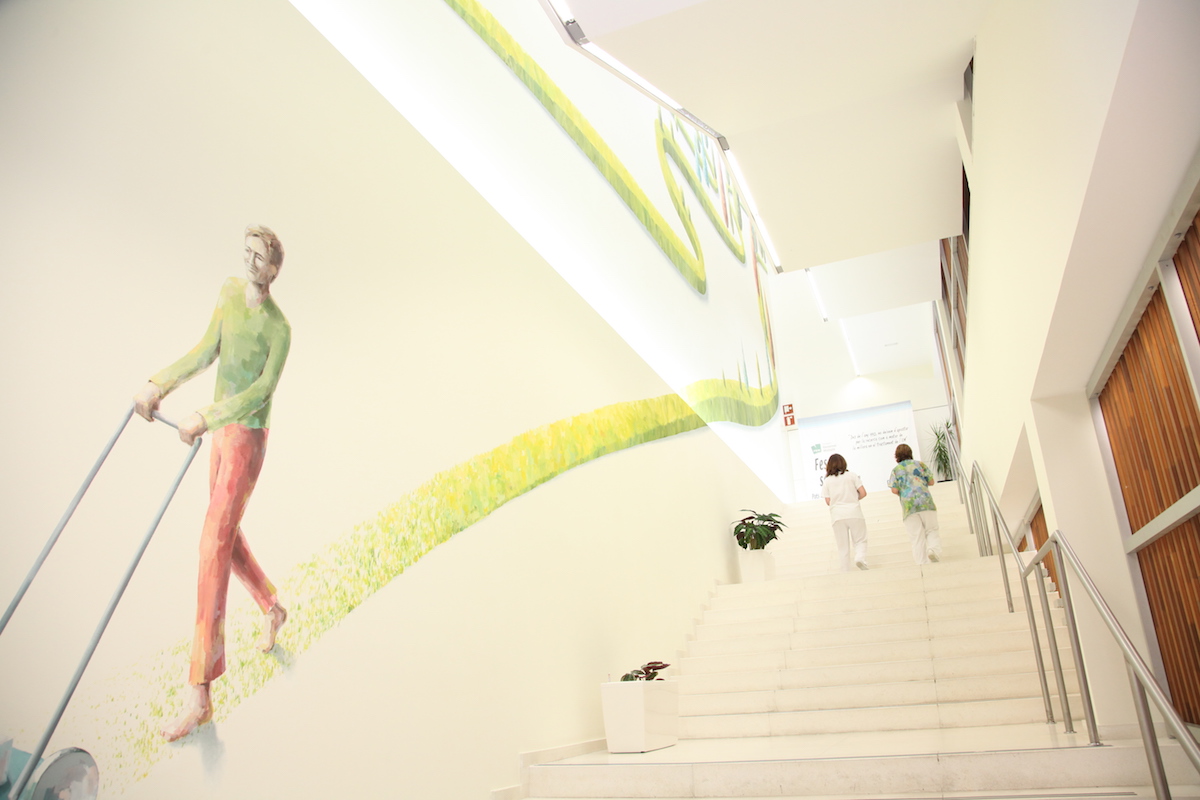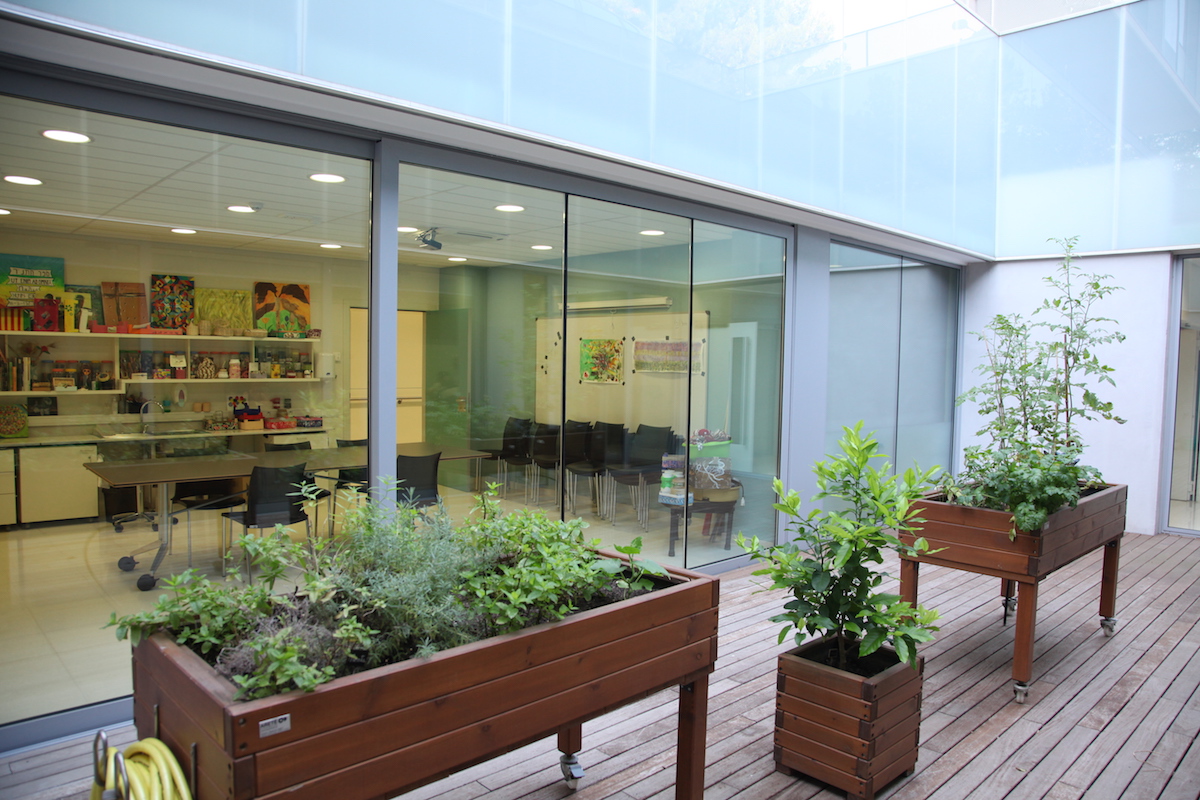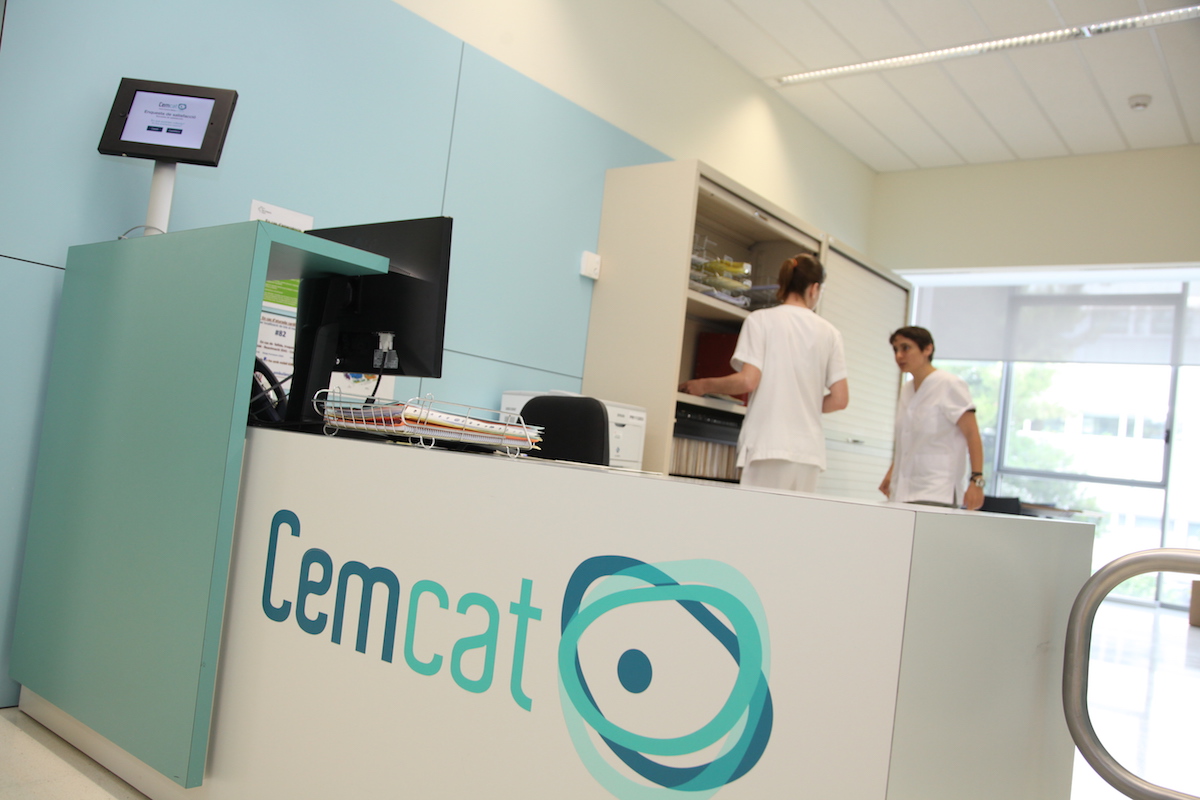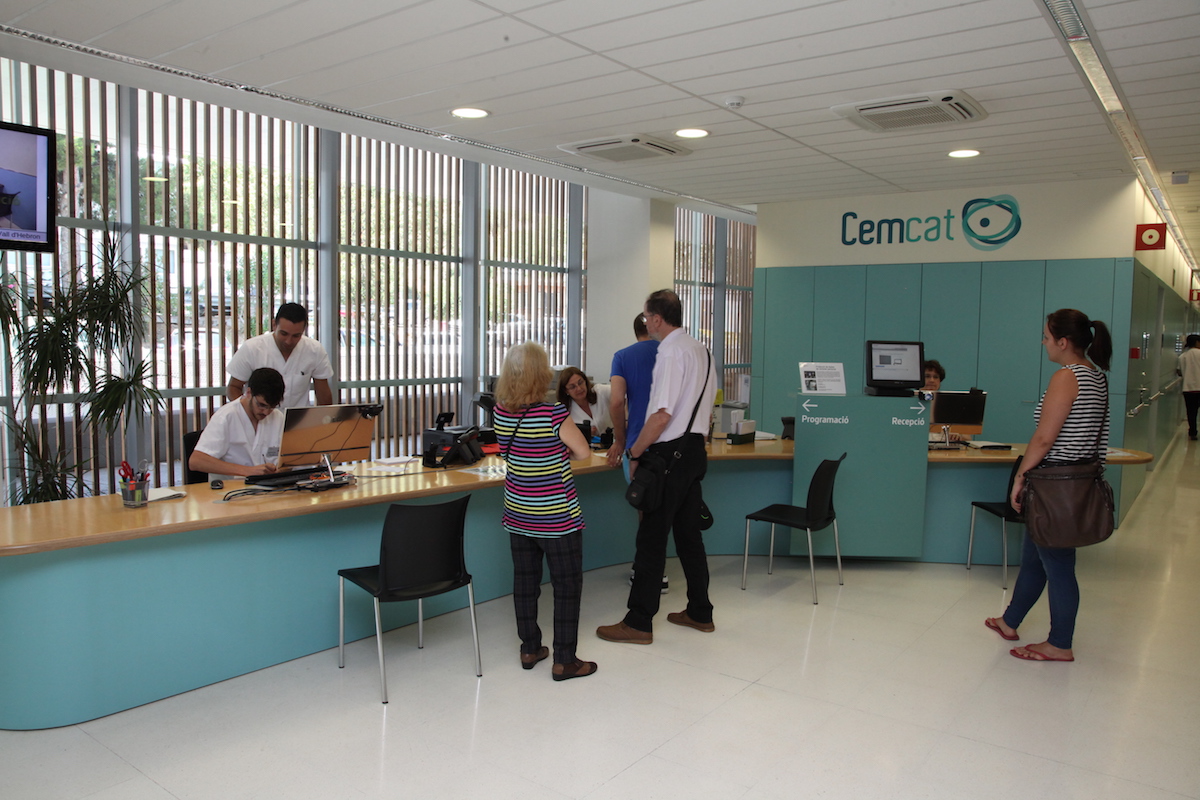 Close on 2,000 m2 dedicated to patients, including consultation rooms, the Walk-in Clinic and a specific rehabilitation area, among others.
The Reception area and the staff who deal with patients when they arrive at Cemcat is on the ground floor. They handle more than 1,300 queries received each year by phone and email. Reception conducts satisfaction surveys by means of touchscreen devices, which are also available in the consultation room area.
Neurology and Neuroimmunology are to be found on the 1st floor, housing:
Seven medical consultation rooms, one of them set up for neurology examinations and another for ophthalmology examinations)
One nursing consultation room
A reception area and two waiting rooms
A shared working area for the clinical trials team, along with other professionals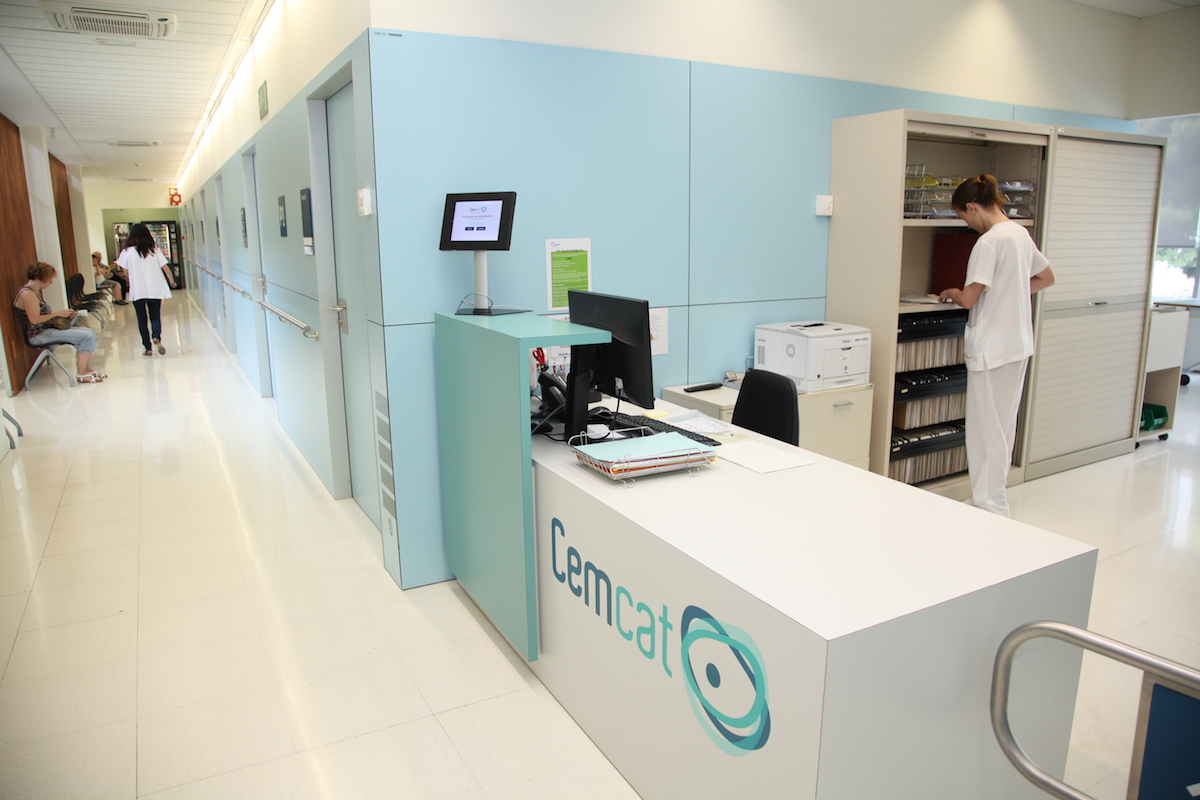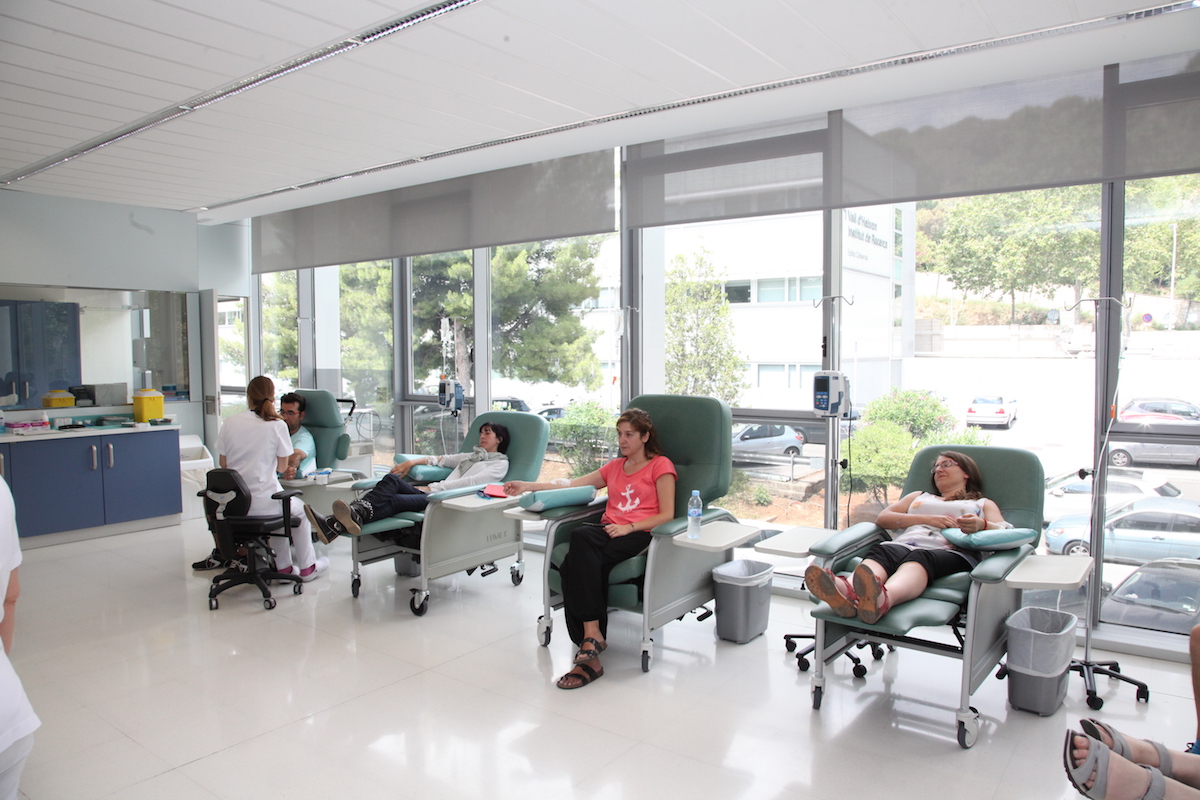 Walk-in Clinic
The Walk-in Clinic, likewise on the 1st floor, comprises a room for the administration of intravenous drugs with eight chairs and a room for procedures requiring privacy (lumbar punctures, botulin toxin injection and others).
The floor dedicated to Neurorehabilitation
The floor dedicated to Neurorehabilitation (basement level -1) covers a larger area than any other that Cemcat: a total usable area of 940 m2. It comprises the following sections:
Gym for individual activities and gym for group activities
Psychology/neuropsychology consultation rooms. There is also the social worker's consultation room.
Computer room for cognitive therapy.
Speech therapy area.
Group therapy and art therapy rooms. Inclusion of an urban allotment.
Canteen and lounge area.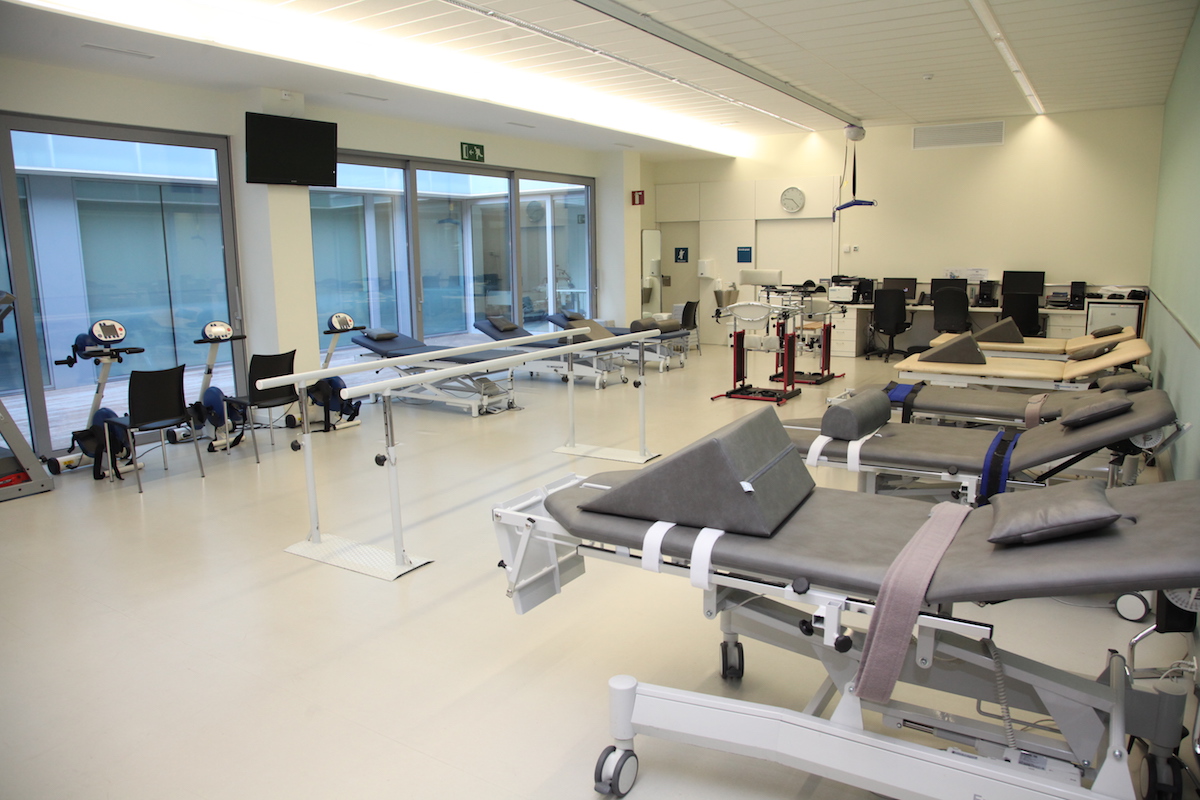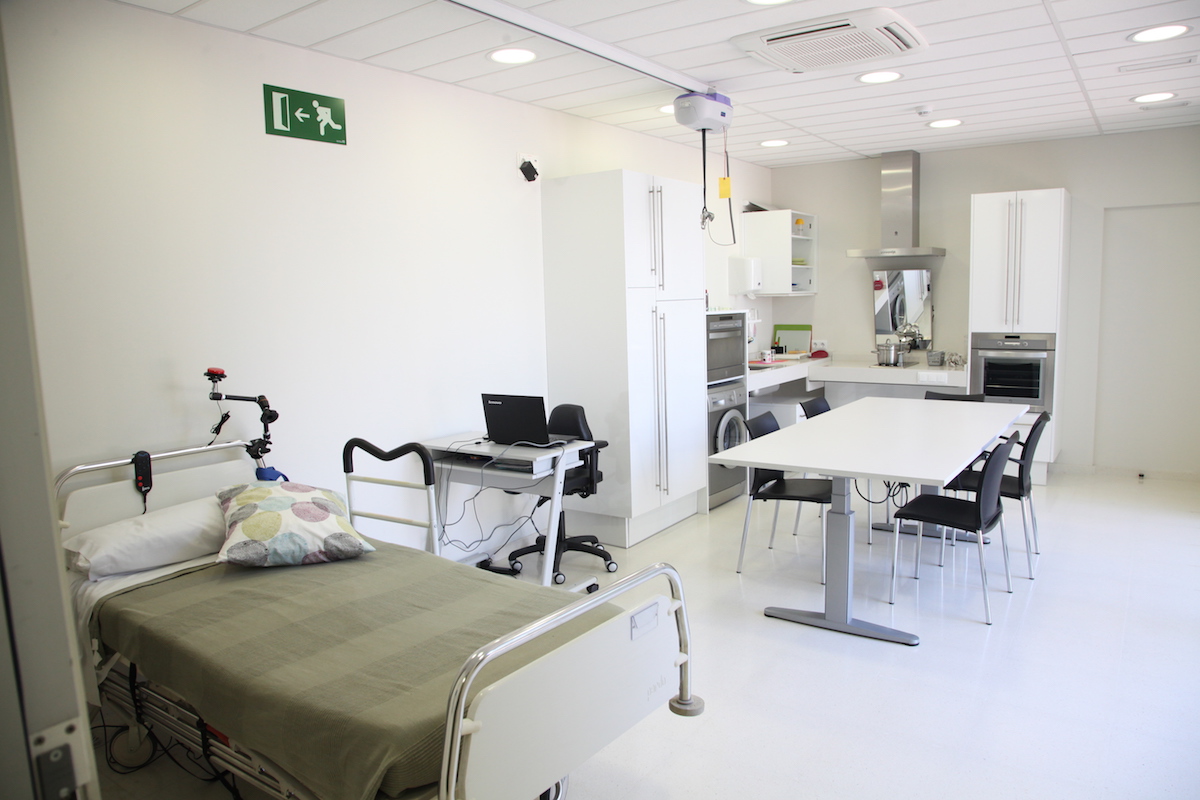 Independent Living Laboratory
This is a 35 m2 section simulating an automated apartment divided into different rooms (hall, bedroom, bathroom and living/dining room). The space is used to show people with mobility and/or cognitive difficulties how to adapt their movements to their surroundings, and how certain resources can help them in this. It is equipped with adapted furniture and technical aids for this purpose.
We should also mention that at the VHIR Collserola building, Cemcat has three laboratory areas covering 50 m2 each.