Can multiple sclerosis be better diagnosed? Can it be treated early? Can the response to treatment be predicted? Why is MS becoming more prevalent?
Asking questions about the disease and its treatment have been a constant and underlying aspect of the innovative nature of the first Multiple Sclerosis Unit in Catalonia and anywhere in Spain at Vall d'Hebron Hospital, later giving rise to the creation of the Multiple Sclerosis Centre of Catalonia (Cemcat).
Cemcat has since the very outset striven to develop an innovative understanding of the disease and the prognosis in each case, selecting the best possible treatment.
For Cemcat, innovation means:
Generating relevant information, and allowing it to be put into clinical practice
Creating operational units to address specific and identifiable clinical problems
Incorporating technology within the evaluation and monitoring of patients, as it is of great help in gathering relevant data and supporting decision-making
Contributing to the discovery of new drugs
Focusing on precise and personalised medicine
Working as a coordinated team. Promoting the role of different professional profiles.
Strengthening collaboration and forging alliances
Continuously improving the organisation and management and quality of services.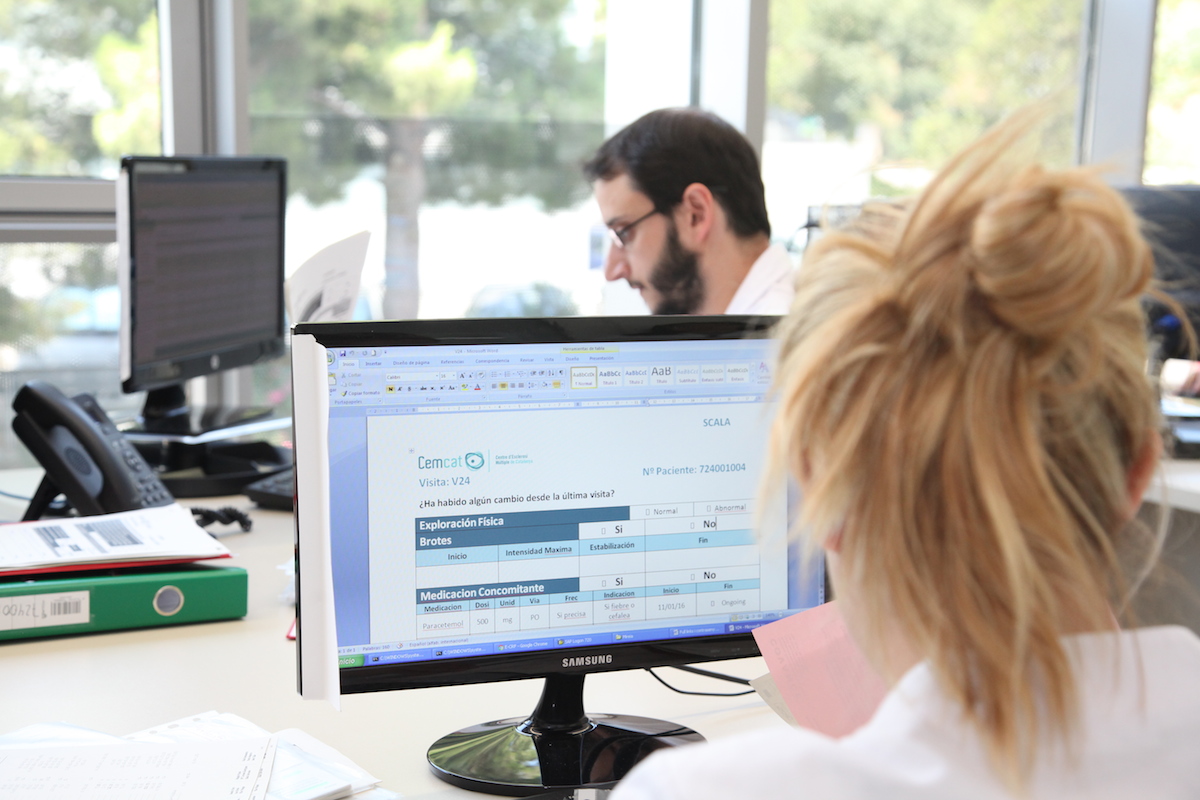 Cemcat evaluates the results of these innovations rigorously with a view to proposing new actions/projects for the benefit of patients.
---
Some of our projects
RADAR-CNS is a collaborative research programme that will explore the potential of wearable devices to help prevent and treat depression, multiple sclerosis and epilepsy