The main aim of neurorehabilitation is to foster the patient's functional capacities, develop strategies to integrate them with their surroundings and achieve physical, psychological and social well-being.
The healthcare professionals involved in the process at Cemcat work as a team to achieve this aim. The team is made up of specialists in multiple sclerosis, a neurologist and/or rehabilitation physician, physiotherapists, psychologist and/or neuropsychologist, occupational therapist, nurses and social workers, without overlooking the broad spectrum of specialists who could ultimately be involved in treatment. We would particularly emphasise the role of the clinical assistants, who constantly care for patients and offer support in a range of tasks (induction, administration of medication, hygiene, postural mobilisation, health education workshops…).
Both restorative rehabilitation, intended to offer patients the highest possible level of autonomy, and maintenance rehabilitation, with the aim of preventing the loss of functions and possible complications, are required for a therapeutic approach.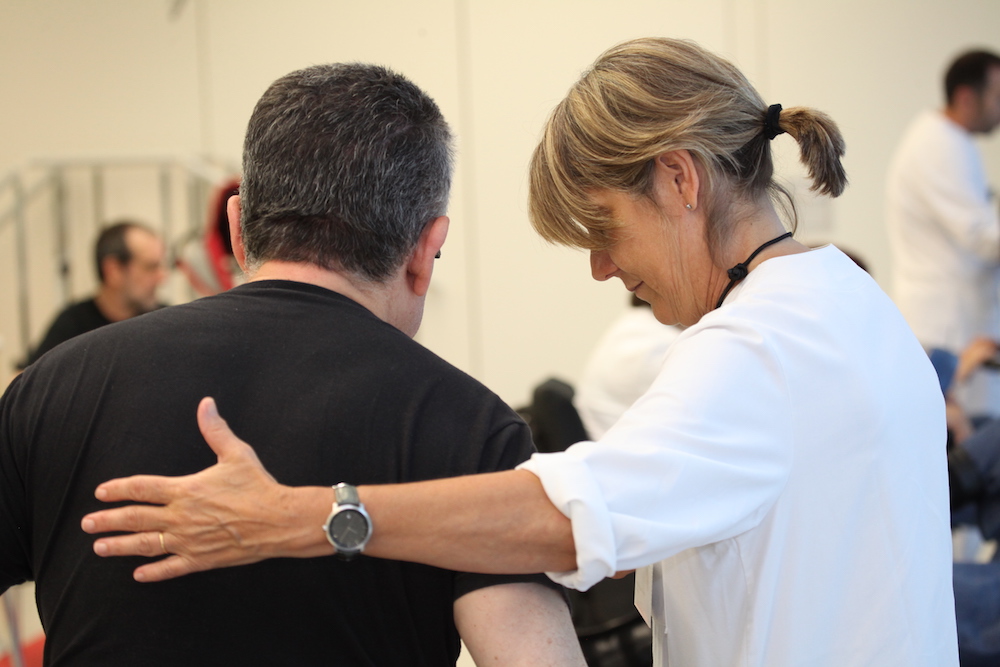 Neurorehabilitation is one further resource in the treatment of multiple sclerosis that would not make sense without units for diagnosis, medical treatment, research, or without continuity of the process within the community.
Continuity of treatment, effectiveness of neurorehabilitation, etc. are closely linked to the motivation of the patient and/or relatives, teamwork by the professional staff, communication between patient and healthcare professionals as regards the agreed therapy, but also collaboration with the community.