The neuropsychologists and psychologists at Cemcat work to detect and treat the cognitive and emotional alterations that are often associated with multiple sclerosis.
Personalised cognitive stimulation
Multiple sclerosis may cause cognitive problems, such as difficulties in processing information, concentrating on memorising new information. It can also affect verbal fluidity in certain cases. This can have a negative impact on the personal, professional and social life of people affected by MS and reduce their quality of life.
Cemcat evaluates the cognitive problem and instigates cognitive therapies to alleviate it. One of the main cognitive disorders is an alteration in the speed of information processing.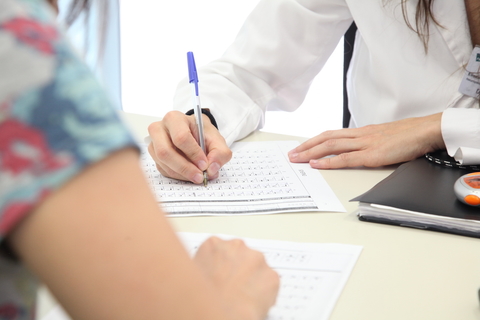 If it is possible that a patient with MS might be revealing cognitive problems, neuropsychological tests are administered to evaluate the cognitive performance of the patient at a specific time, and they are invited to undergo periodic check-ups in those cases where this is required. Once the patient's performance profile has been determined, a treatment plan can be established (through neuropsychological rehabilitation) to incorporate the use of external aids and compensatory strategies, and to keep cognitive functions stimulated. This cognitive rehabilitation area works together with the speech therapy service, which provides computerised cognitive stimulation programs serving to perform personalised intervention.
Psychological care for patients
If the presence of emotional unease is detected, and/or if the multiple sclerosis sufferer calls for psychological care, then individual intervention is offered. Intervention focuses on those affected by MS and on the emotional impact this can cause, although in those cases so requiring, guidance and advice is also offered to their relatives.
The points of diagnosis, outbreaks of the disease, possible functional losses, the commencement or change of pharmacological treatment, or the incorporation of technical aids, may all require the psychological support offered by Cemcat.
In interventions addressing mood, work is performed jointly with the yoga service, which introduces the practice of breathing and relaxation techniques, helping to improve the mood and vitality of patients.