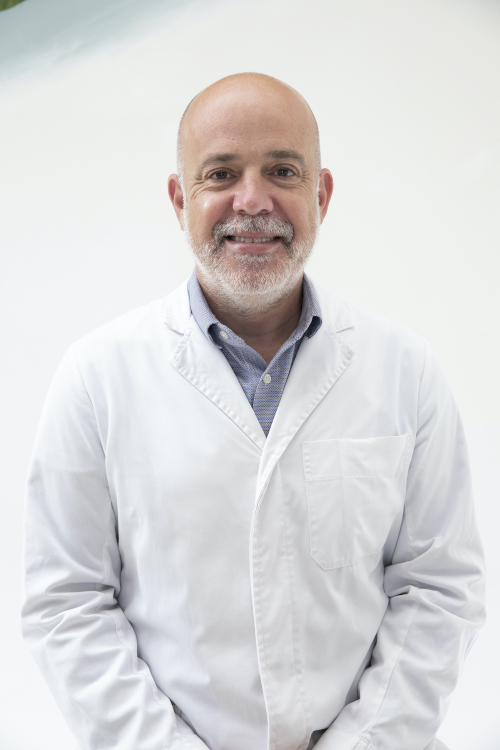 Neurologist. Deputy director of Cemcat
Member of the Steering Committee of MAGNIMS
Member of the Executive Board of RIMS
Member of the Editorial Board of the Multiple Sclerosis Journal
Director of Revista de Neurología
Education
Dr. Jaume Sastre-Garriga received his MD at the University of Barcelona and his PhD at the Universitat Autònoma de Barcelona. He trained as a neurologist at the Neurology Department, Vall d'Hebron University Hospital.
---
Career
From June 2002 to December 2004 he was a awarded a grant from the Spanish Ministry of Health and held a post as a clinical research fellow at the MRI and Neurorehabilitation units, Institute of Neurology, London, under the mentorship of Professor Alan Thompson. In 2004 and 2005 he was awarded by the Spanish Society of Neurology (SEN) the prize for the best Spanish paper in an international neurological journal. From January 2005 to February 2007 Dr. Sastre-Garriga was Medical Director of the neurorehabilitation centres of the MS Foundation in Catalonia. Since March 2007 he works as a clinical neurologist at the Department of Neurology / Neuroimmunology, MS Centre of Catalonia (Cemcat), Vall d'Hebron University Hospital (Barcelona).
---
Projects / Lines of Research / Interests
His main interests are magnetic resonance imaging techniques (functional MRI and volumetry) and neurorehabilitation with a special focus on the primary progressive forms of MS, a disease type to which he devoted his PhD research.
---
Bio
The last 100 publications:
Publications are shown automatically from PubMed. For this reason incorrect publications may appear or we may be missing some publications.
View more...