ECTRIMS 2016 and developments in MS: How Cemcat participates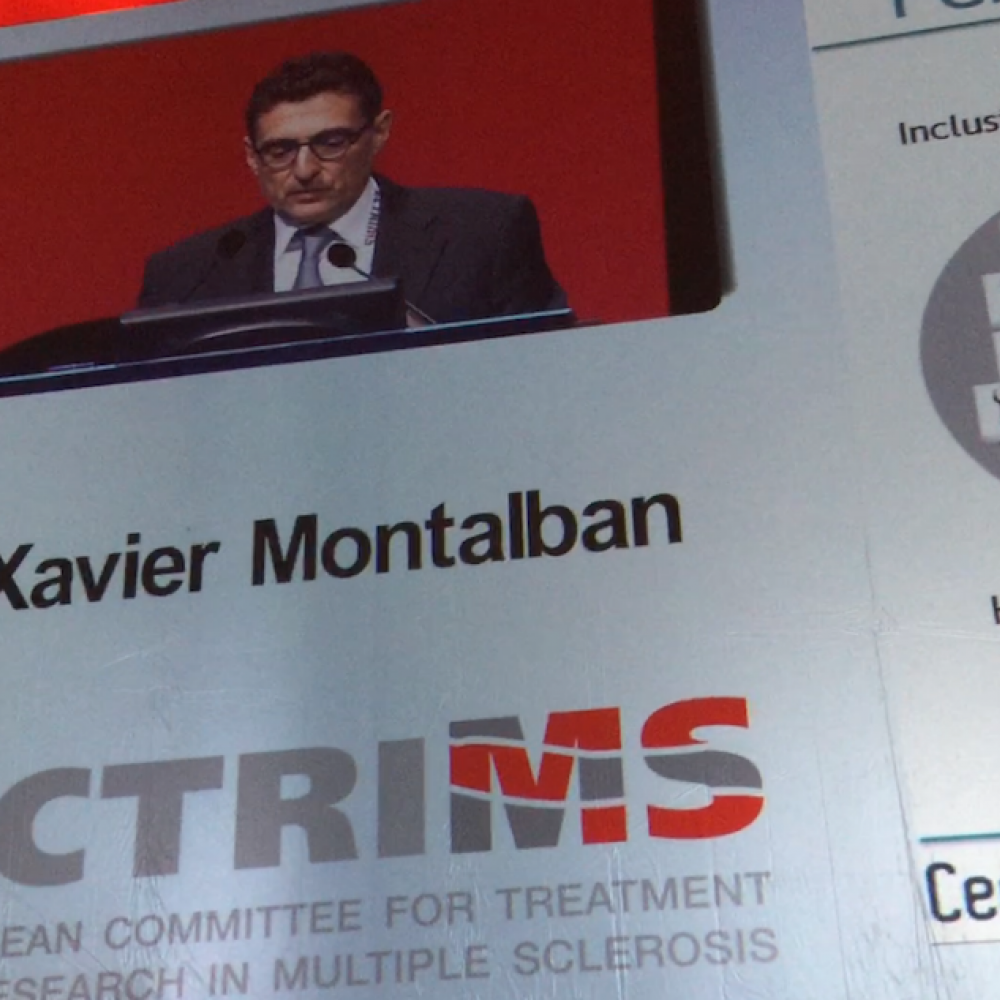 Cemcat's team participates in the ECTRIMS 2016 congress with a high number of informs/communications (more than 25), earning its place amongst the five most productive groups worldwide. Dr. Xavier Montalban, Director of Cemcat and president of ECTRIMS 2016, pronounces the inaugural conference which focuses on the diagnosis and customized treatment of Multiple Sclerosis. The congress is the most important in the field of MS and it brings more than 9000 profesionals together.
The European Committe for Treatment and Research in Multiple Sclerosis (ECTRIMS) is the largest profesional organization dedicated to improving the understanding and the treatment of MS.
Following the success of the 2015 Edition in Barcelona, London now hosts the 2016 Edition of the congress from September the 14th to the 17th. In the context of the ECTRIMS, this year marks the celebration of the annual conference of the european network RIMS (Rehabilitation in MS).
European recommendations for the treatment of MS
New and varied developments on MS will be presented at ECTRIMS 2016. One of the important contributions, led by Dr. Montalban (ECTRIMS) and by Prof. Gold (European Academy of Neurology), is the consensus on some updated recommendations for the treatment of MS which are based on current scientific evidence. These recommendations will materialize into a comprehensive guide of european scope, which will also take into account the patients' voice and opinion. The guide will be intended for healthcare profesionals that partake in the treatment and care of people with Multiple Sclerosis, including neurologists, nurses, family physicians, neuropsychologists and ophthalmologists.
---